You can find the Blog Challenge Z & Cinder Blog Challenge #40
For the most part these are fairly comfy questions.  One was a little hard for me, but on to the list.
1. How do I drink my tea?  Hot cold, sweetened with lemon.  I am partial to English Breakfast tea when I am looking for a hot cup.  But in all honesty, my go to tea is Coffee, made with the tears of my enemies.
2. Favorite Dessert?  Ummm can I say yes?
3. Favorite Season.  The in between's, the not quite Winter but still Fall, not the end of Spring but not Summer yet.  The extreme's for each are low on my favorite list.
4.  What cheers me up?  Walking in the door and having 3 cats sitting there looking at me with this OMG!!! Dad, you waz gone 5evar, we missed you, can we get our cookie nao?
5.  Dogs or Cats, well, see above.  I have had 2 dogs in my lifetime, and they are wonderful pets and companions, but they require more work than I can give them.
6. Dream Holiday.  Having an entire week where I did not need to adult.
7.  How many kids.  This was the tough one for me emotionally.  Things did not work out for us, and despite trying and alternate options, it was not in the cards.  So we have cat children.
8. Favorite weather.  Lots of snow.  I don't mean the couple of inches that is a nuisance, but a good foot or more.
9. Last meal.  Pepperoni pizza.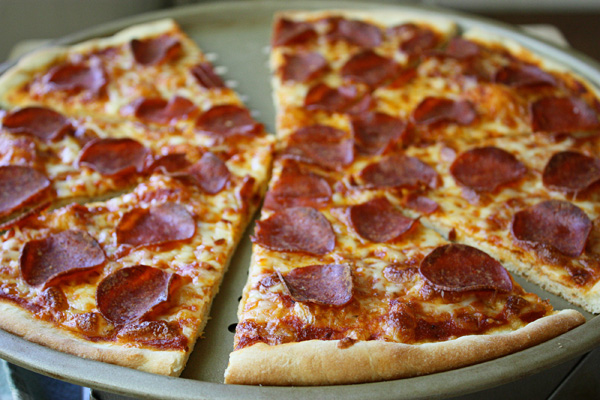 10. 24 hours anywhere?  Maybe Blarney Castle.  I did not have a really good chance to wander around the one time we were there.
11. If I were a ghost? I would want to haunt Disney World as a real ghost.
12. Family Ancestry.  Oh boy, that could fill pages.  Lets just say descendants from Germany, early 1800's
13.  What scares me?  People I see every morning driving to work., weaving in and out of traffic doing 100mph or more without a care in the world.  I have seen way to many bad accidents in my time.
14. Most grateful for?  For my wonderful wife, our cats, that I have a job and a home.
15. Dream job? I don't really know if there is a dream job.  I'm sure if you do anything as a job long enough it loses it's luster.  I have been doing my job for over 30 years, so lets say I am working a job I tolerate.  🙂
16. Aliens?
17. Favorite sport.  Hmmm, I don't really know.  There is not anything I would watch with any consistency to say it's a favorite.
18.  How do I relax after a long day?  Well, that's pretty simple, my day starts at 5am and goes until about 10pm when I pass out and sleep.
19. If I could meet a historical figure.  Wow, tough one.  Gonna have to say DaVinci, he was so far ahead of his time, I think he would be a fascinating person to talk to.
20.  If I had to be a teacher I would want to teach people how to do things without a computer.  Get back to the basics, working with your hands.  I would want to teach a class on fixing your home, plumbing, electrical, painting, wood working, roofing, etc.
21.  A perfect day?
Being able to sleep in till after 7am, watch a movie while sipping a hot cup of coffee, and just relaxing.
22. Describe myself?  I'm just me.  I don't try to be anyone else, I have flaws, I'm not perfect, friendly to everyone, but not a lot of friends.
23. Who makes me laugh?  This guy right here.

24.  Super power.  The power to be able to get a person to understand how they sound.  Too often I see people shouting at others "Listen to me!! What I have to say is IMPORTANT"  and if you try to explain a different view, it's written off, you don't know what you're talking about, I am smarter than you, go away.  So many people that state matter of factly that all opinions are worth listening too are the ones that don't want to listen because they have their own bias, and if you disagree? They will make comments when you are not around.
25. Favorite animal.
26. I don't know that I have accomplished anything great.  Getting married, buying a home, buying my first new car, all of them have been great to me.
And that's a little about me.  Thank you for reading.