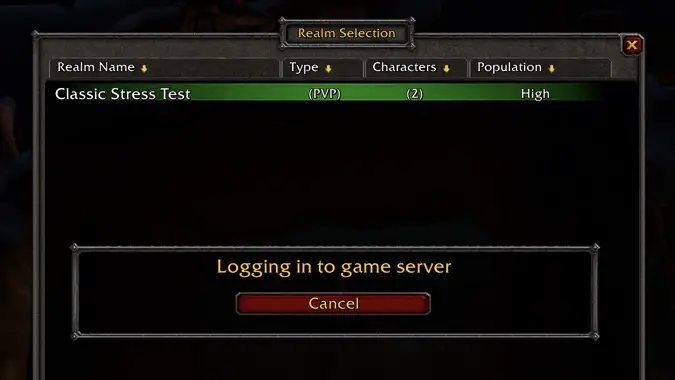 Blizzardwatch had a brief note about yesterdays testing
How is today's WoW Classic stress test going? About this well.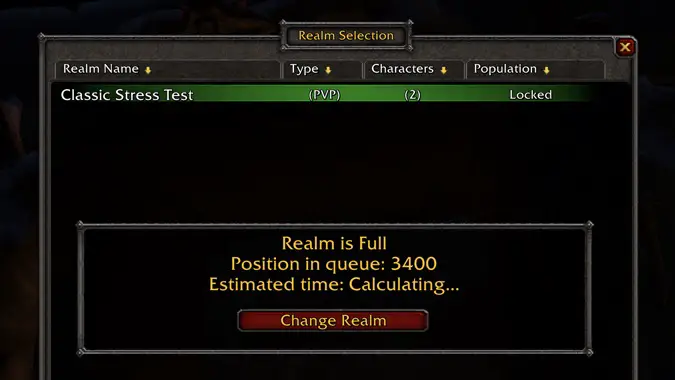 I have played long enough to recall the days when you turned on your computer, started the game, then went and had dinner while you waited for the queue.  The game has come a long way since those days, even during Wrath.  There are a lot of technological advances they have made to the servers, to the authentication system, technology to shard server loads so that the world can feel full, but not too full.  After last weeks debacle, and yeah, I used that word purposely.  They have the technology, they knew how many invites they enabled and for what period of time they were testing.  That there were issues even getting to a character creation screen last week, were easy to write off as they were caught off guard, and would learn from what happened so that the next round would go much smoother.
But then yesterday it was the same.  Popular streamers were able to log in for their play sessions so that Classic would get its free advertising, your average player was either faced with disconnects, or they were not even able to log into the game.  And something clicked in my head.
Are they trying to manipulate the experience of stress testing to make it look like there are millions of people anxious to play Classic.
What better way to generate buzz about a game, than to show the system so overloaded with people trying to log in that the game can't handle it.  It's a risky move, if the same happens next week, or whenever the next testing round comes up, then they run the risk of people just not bothering, which I did last night.  I knew I had access, knew I could log in and see what I could and report any issues, instead I waited until I saw the reports of log in issues, and just went about my evening watching TV.  They had an opportunity to get a person like me that is on the fence with the current game in general, to pop in to see if revisiting the game I knew when I started, or at least as close to when I started compared to what it is today, and they are burning a bridge before it has even been finished.  I hope I am wrong, and that it is a success, but I fear I may be partially right.